Using this 15-metre unit, the Los Angeles Rochelle shipyard opens the AMEL concept to a new group of consumers, thanks to more available dimensions and price.
While they are not abandoning the emblematic ketch design of this Los Angeles Rochelle shipyard, Amel has selected the sloop with this unit. However, it is not a fresh format as such, as range sloops have left the shipyard before.
"The development of embedded strategies such as for instance motorized furlers, implies that manoeuvring a 50-foot sloop is much easier today and ketch rigging isn't any much longer necessary on a ship of the size", said the designer Olivier Racoupeau.
Tools that enhance navigation include electric sail furlers and winches, centralized settings within the cockpit together with self-tacking staysail.
A redesigned hull with powerful bow
On the list of innovations on this new model, the choice of a right, effective bow is a break from the shipyard's habits. The waterline is extended to enhance performance, making leading the main watercraft more roomy.
The addition of a bow sprit can help you tack one more sail such as for example an asymmetric spinnaker or a code-0.
The flat, wide stern, having a midship beam that reaches a corner, offers great dimensional stability and required twin rudders, one thing new for Amel, allowing the boat to keep up great manoeuvrability under sail.
"At Amel we are all enthusiastic, profoundly connected to the history of our shipyard and always striving to carry on to convey our knowledge and perpetuate the Amel spirit", says Emmanuel Poujeade, managing director regarding the shipyard.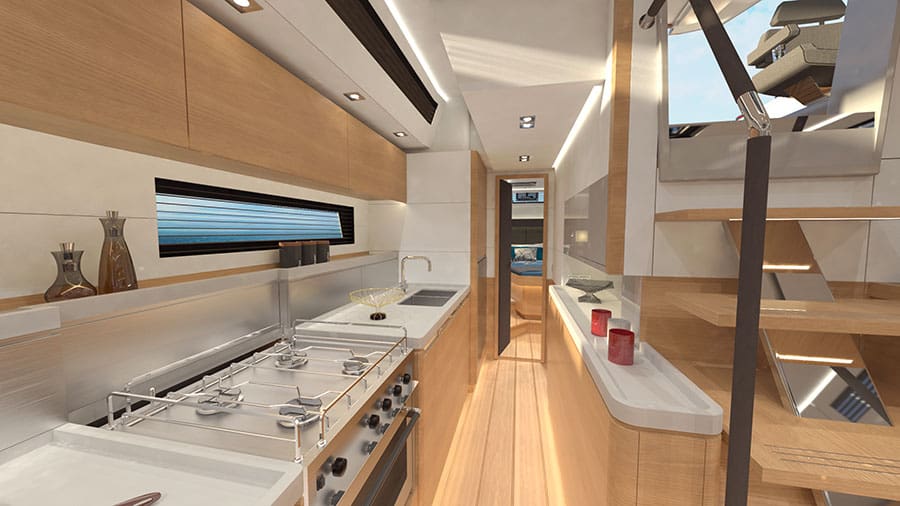 The new AMEL can accommodate six people, thanks to both large cabins each having a dual sleep plus one cabin with bunk-beds. The galley, situated in the starboard passageway, offers a generous living area into the saloon and chart table is found left associated with the entryway and communicates directly with the entire saloon.
The state launch for the new Amel 50 are next September during the Cannes Yachting Festival, set to take place from the 12th to seventeenth September 2017.